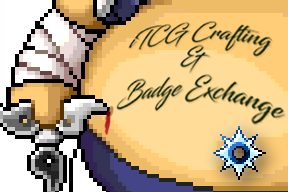 iTCG Crafting & Badge Exchange Guide
Discussion in 'Guides' started by Saught, Oct 25, 2017.
Saught's in-depth guide for iTCG Crafting, Badge Redemption/Exchange Quests, and related items. Full Prequest spoonfeeding included. Item pictures & previews also included. Expand all the spoilers if you want to ctrl+f something. Balanced Furies & Crystal Ilbis sections at the bottom.