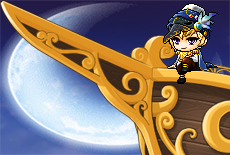 The Master Thief Phantom Guide
Discussion in 'Guides' started by Masterobert, Feb 8, 2018.
Welcome to MapleStory's Master Thief Phantom Guide! Learn how to become the Master Thief Phantom by choosing the correct Skills to Steal, optimizing your V Matrix, obtaining the necessary important stats and correctly managing your attacks and 5th Job Skills during battle! You will also learn some Tips and Tricks, the skill build you should go for, how to efficiently farm and train, learn about Phantom's skills and gameplay, and more!